Thursday, 22 September 2011
Freida Pinto innamorata Ferragamo sunglasses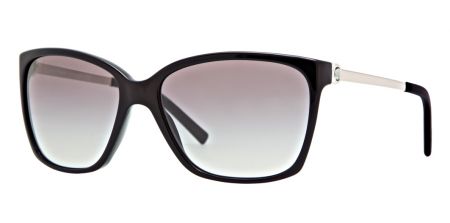 Freida Pinto not lose opportunity to show us a model of sunglasses of Salvatore Ferragamo fashion brand that chose to protect his eyes from sunlight and, especially, looks a bit too prying. Accessories Italian fashion house are chosen every day from celebrities more safe to splurge, glamorous and trendy look, embellished by bags, shoes, but also other creations, such as sunglasses, capable of making every outfit absolutely memorable. Both on the red carpet more prestigious, both in everyday life.

The actress is definitely not new to look created with accessories and clothes offered each season by the Italian fashion brand. Salvatore Ferragamo was often associated with the name of Freida Pinto, especially in images that came from the red carpet at the world's most prestigious. But now we find that chooses the brand even in everyday life.

Ferragamo sunglasses like a lot to the star, which do not lose the opportunity to show the models that they chose for their outputs. Freida Pinto shows us the same sunglasses in two occasions, definitely much different between them, since the first time has been spotted in an occasion of "work", the second while relaxing …

The actress has worn the same model sunglasses of Salvatore Ferragamo and Toronto both in New York, for a more elegant look, both for a decidedly sporty. The model is well suited to both situations is a black frame with square Lens Blur, and arms made of silver metal, made more precious by crystals applied.
Posted by zebag at 10:11 AM EDT |
Post Comment
|
Permalink
Share This Post

View Latest Entries