Thursday, 22 September 2011
Dolce & Gabbana Naomi Campbell and Margareth robe Made of stars at the opening of the store Pirelli
Mood:
celebratory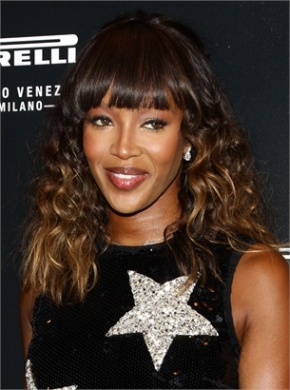 The stars of Dolce & Gabbana go for the largest among the world's most beautiful celebrities. Naomi Campbell and Margareth Made are the latest star to have been bewitched by this reason, absolutely captivating, the duo of Italian designer has proposed in its recent Collections. The star, moreover, is perfect to dress a star, but not limited to: also in our wardrobe this reason must be particularly present, to make us look dive at every opportunity. And then looking at we always make a wish, in the hope that it will come true.

The two celebrities are certainly not the first to wear the star of Italian fashion brand. Before them, for example, was Asia Argento to show us his delicious sheath with the stars, at a film festival that has seen recently committed by the other side of the ocean, at the Toronto Film Festival.

Moreover, it is difficult to resist the autumn-winter 2011/2012 Dolce & Gabbana, literally studded with stars, ranging to embellish garments glamour, perfect to be worn by stars of the protagonists of our image gallery. Look absolutely fantastic, particularly that of the black Venus ...

The opportunity to show us these look is the opening of the store Pirelli in Milan which was held a few days ago. For the occasion, here is the mini black dress with white stars Naomi Campbell, absolutely divine in her look that does enhance his body statuary. Also interesting is the outfit of Margareth Made, who has opted for a look that is always feminine, sensual and very chic.
Posted by zebag at 10:14 AM EDT |
Post Comment
|
Permalink
Share This Post

View Latest Entries