Friday, 8 October 2010
Milano Moda Donna P / E 2011: Budget of the House of Fashion
Great success for the last edition of Milan Fashion Week, the event that led to march in Milan a lot of well-known names in international fashion, who staged the collections of the best fashion designer, who gave us the unique shows. The Chamber of Fashion, which organized the calendar in Milan Fashion Week for Spring / Summer 2011, and 'satisfied with the outcome of this new edition of the exhibition of Milan fashion: satisfaction expressed at a recent press conference.
Mario Boselli, renewed for the fourth time at the helm of the Italian Chamber of Fashion, and 'so pleased with how things went. The organizers have talked a great success for handbags this new edition, which did not want external dictates and impositions, as was, for the one in January.

One issue that is not 'but was' no controversy, to the exclusion of many fashion brands, starting with Elena Miro' and to get those fashion beachwear.
Or the controversy triggered by the Enrico Coveri fashion brand, which is' out of the circuit of the Chamber of Fashion, however, suggesting its parade outside the official calendar.
Posted by zebag at 9:50 AM EDT |
Post Comment
|
Permalink
Updated: Thursday, 22 September 2011 10:04 AM EDT
Saturday, 11 September 2010
New York Fashion Week: calendar shows spring-summer 2011


Restart the appointment with the great parades in the cities hottest fashion, with New York Fashion Week, which begins today. Fashion Week in the Big Apple, propose 'best fashion collections Spring-Summer 2011, and the eyes of international public opinion have already pointed at this highly anticipated event, which will reveal the trends for next summer with regard to women's fashion . From September 9 to September 12, 2010, will stage the best of American fashion and not just during New York Fashion Week with a full calendar of interesting events.

The diet to maintain your tan


Today we suggest that you follow the diet to maintain long your tan, follow this eating pattern, you will see that it is not too prohibitive and well able to maintain a tan for all these first weeks of autumn! The natural tan makes us sexy and also make-up becomes much more pleasant if you want to keep your skin long amber eat as indicated in the diet, follow it for 3 to 4 weeks!

Thursday, 2 September 2010
Miu Miu Floral Collection 2010


Paris Fashion Week event no shortage of proposals also dedicated to young audiences. The girls of today are always looking for an original look and nice to show all their beauty. The most popular companies know this and always proposing new ideas for women's clothing.
For Autumn Winter 2010 Miu Miu collection features a floral, petals and flowers sprout from charming coats made for girls finest. Will also be a woman a bit 'futuristic with new lines and new proportions that resemble an astronaut in a skirt. The gowns are made of lace coats and dresses with bubble skirts.
It is not very provocative clothes but "chaste" for the tastes of some girls that probably will not share this choice. A bit 'of disappointment for the handbags: simple, too simple trunks paint a lady, some blacks, some colored, some with floral applications.
A collection that surely pleases the faithful of Miu Miu, but that probably will not please those who see for the first time this type of clothing. Certainly the style chosen is a bit 'been punished for a 2010 where the girls run around naked, but not everybody thinks so.

Wednesday, 1 September 2010
Roberto Cavalli: The ceremonial dress of Princess Madeleine of Sweden

Vivienne Westwood, fashion designer and eccentric genius, marks a new milestone in its relentless and volcanic activity announcing the creation of a line of scarves and scarves produced in collaboration with the Italian brand Mantero Seta. The British designer, appreciated worldwide for its very special style, is no stranger to collaborations such as that made with the exclusive brand of shoes, Melissa, to mark jenseria Lee or even with the Sigg water bottles for a very special line of high rate glamorous.
The collaboration was signed with a contract that ties for 6 years, the name of Mantero Seta, a wholly owned Italian, that the brilliant British designer.

Tradition and innovation, therefore, come together in this exclusive collection of scarves and shawls made by Vivienne Westwood in collaboration with Mantero Seta, collection will be on sale from the spring / summer collection 2011.

We are anxiously waiting to see what beautiful accessories will come from this, I think, fruitful collaboration.
Thursday, 12 August 2010
Louis Vuitton handbags: Kelly Rowland with Carrousel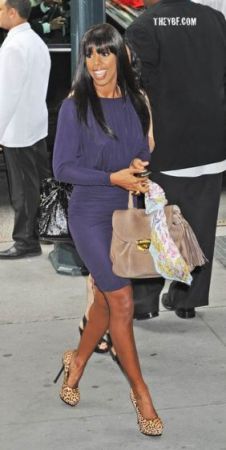 It seems that the stock symbol for autumn / winter 2010/2011 Louis Vuitton handbags is precisely the Carrousel. There when we talked briefly outlines the new collection of French fashion house, waiting to give you all the necessary information in case you are fortunate enough to enable potervela, but already has raised some celebrities around the city. Alexa Chung was the first, followed soon after by the former lead singer of Destiny's Child Kelly Rowland.
His name is one of the scholarships will be Carrousel peak of the autumn-winter 2010/2011, where we'll find it declined in precious versions in crocodile, valuable guipure, glamorous with sequins and fine calfskin.

Just this model in an elegant taupe color was chosen both by Alexa Chung and Kelly Rowland, former Destiny's Child singer who first enters our section devoted to celebrity style. I'd say this is just a debut with the flakes!
Sunday, 8 August 2010
Chloe Handbags Paraty python the natural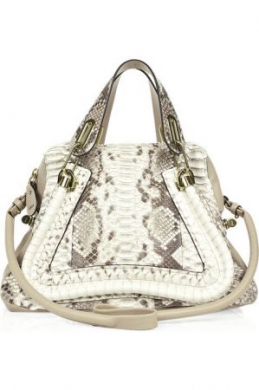 The fashion brand Chloè offers us a beautiful bag for next season, is the Paraty bag declined in python skin naturally turns to white ivory and brown, a version of sophistication. The Paraty Chloe handbags is a stock icon brand that has been declined in many variations, I think it is always in python, but with different styles and colors. The mark Chloè is experiencing a golden moment after the success of Paddington thanks to Katy Perry and Marcie bag thanks to Katie Holmes, the world looks at this brand with new eyes!
A few weeks ago we saw the blue Paraty bag in python, and then the same bag, maxi, was also seen on the arm of Ashley Tisdale, the fashionista lover of luxury replica handbags that despite his young age, always sports bags beautiful as this Paraty in black python painted.


The design of Chloe Paraty bag is always the same, design is more triangular with double handles, zip closure and shoulder bags provided and golden metal hardware ... the Paraty seems more and more beautiful?


Measurements are 37 x 27 x 15 cm and the shoulder strap measure 13 inches, the price is 2.250 euros.
Thursday, 5 August 2010
miu miu new handbags show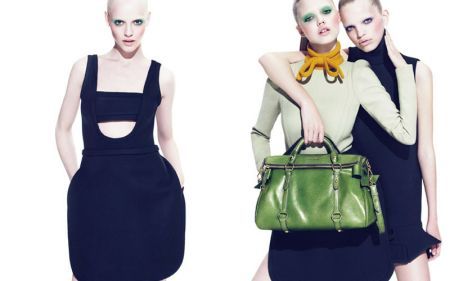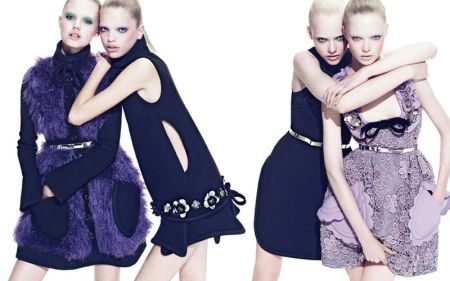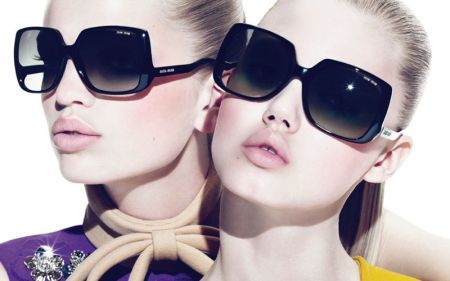 Friday, 30 July 2010
Nivea launches make-up signed Chantal Thomass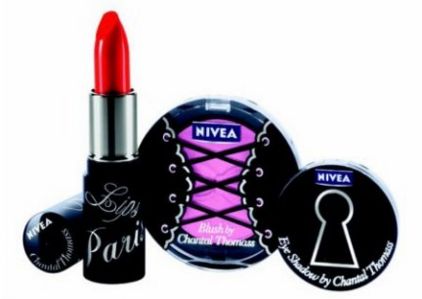 Lingerie and make-up are two inseparable means of seduction of women, and Chantal Thomass is truly an expert in matters of seduction and femininity. The designer has created a deluxe lingerie collection for Nivea make-up, which will be distributed more limited edition in Europe of course.
The collection includes eight shades of lipstick, six shades of eye shadows and two blush. All products are enclosed in packs breakfasted midnight blue corset with strings designed to effect a boudoir chic.
Thursday, 29 July 2010
Dolce & Gabbana: Women's catalog for autumn-winter 2010/11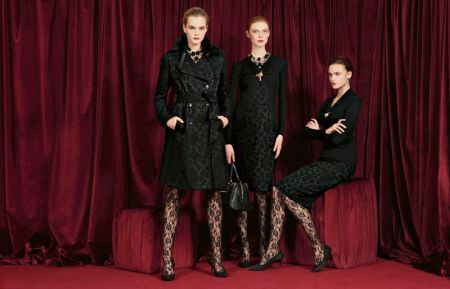 Dolce & Gabbana offer us their exciting women's fashion for next autumn-winter 2010/11: fashion brand, having paraded on the catwalks of fashion more 'prestigious and after showing us shots of its various advertising campaigns, here we are now presented His catalog of women's fashion for next winter. The woman Dolce&Gabbana Fall-Winter 2010/11 and very special with articles that highlight its beauty, but are unusual, with bright colors, dazzling, full of light, to turn even more days cold the new Autumn-Winter 2010/11 Dolce & Gabbana presented in this lookbook and absolutely intriguing clothing witty, ironic, original, perfect for all those women who want to impress with what they wear, sure to show off the style of Dolce&Gabbana.
The protagonists of these pictures, beautiful models Vlada Roslyakova, Olga Sherer, Zuzana Gregorova, Queen and Kamila Filipcikova Feoktistov, who enjoy playing with clothing that Dolce& Gabbana has designed for the autumn-winter 2010/11. Heads very special.
The color and the great hero, with shades' bright, stressing the feminine woman's ironic that even as the fashion brand in the next winter. Clothing that does not go unnoticed, combined with accessories as curious and unusual: a woman who can dare!